The best price offers
The best rent-a-car companies
Theft and road collisions insurance
Deductive insurance
Best car rental prices in Guadalajara
Locations in Guadalajara:
Rental companies in Guadalajara:
Explore Guadalajara in a hire car
If you are one of those tourists who value their time and energy, rent a car for a trip to Guadalajara. The advantage is that there are several rental car collection counters in the city, including: West, Holiday Inn Expres, Airport and others, etc. Now check if your hotel has free parking and if you are familiar with the city parking regulations. Now you can plan your trip and get ready to conquer Guadalajara.
Car rental is easy with BookingCar
wide variety of car rental options
Bookingcar offers a wide range of car rental options. With us you can choose a car of any class that best suits your needs.
Our prices are among the best on the market. See for yourself!
Professional support 24/7
Our professional call center will help you understand all the intricacies of car rental. We guarantee full support throughout the entire rental period.
---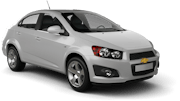 Reviews
Gustavsen Johannes

2020 - 11 - 24
Rating BookingCar:
We left without complaints, there was no queue, the manager filled everything in and helped with the inspection of the car. We went for pleasure. Thanks Bookingcar.
Nyberg Lars

2020 - 11 - 24
Rating BookingCar:
The situation is standard, they wanted to change additional services, they did everything through their personal account, in the My orders section. I didn't even have to call.
Rating BookingCar:
Thank you, everything went fine.
Albrecht Gerhardt

2020 - 11 - 20
Rating BookingCar:
The trip took place. Everything is fine.
Tyler Roger

2020 - 11 - 20
Rating BookingCar:
Did not agree on additional services when booking. Then we realized that we needed Wi-Fi and a child seat. Issued at the rental point when the car was issued. We went to Fiat.
Efimova Z. S.

2020 - 11 - 09
Rating BookingCar:
Rating Hertz:
We thought for a long time before renting, looked at the prices and studied additional options ... opted for an SUV, took a free cancellation, I liked that the prices in different currencies for the cars offered were visible. were very satisfied.
Rating BookingCar:
Rating Mex Rent a Car:
I note that the car was not only in good condition, but very clean