Bookingcar offers a wide range of options for renting a car in Australia
With us you can choose a car of any class that suits your needs perfectly.
Our prices are among the most favorable on the market
Check it yourself!
Professional support 24/7
Our professional call center will help you understand all the intricacies of renting a car. We guarantee full support for the entire rental period.
Advantages of rent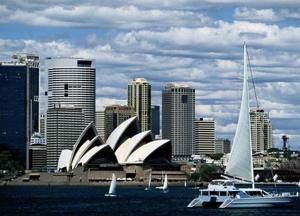 Unknown city — it is always a problem. First of all, problems are connected with the movement. And then it becomes unimportant, no matter whether you have come on business or on holiday. If the scheduler is tough and a break is undesirable, then you have two options: either to take a taxi or to rent a car in Australia. Do not rely on the Australian public transport, in a country where almost 90 percent of the population prefer to move around on their own cars or take a car to rent. And of course, nothing to say about any long-distance bus routs. So if you want to see the country, our company offers rent a car service in Australia at the best price.
Sydney has a lot of car hire companies, it making much easier pick up and drop off a car. It's very popular to rent a car at an airport. Using our service, you do not need to worry about how to get to the hotel and how to continue to travel around the city and in the country.
When you contact us you have the opportunity to see the great offers rental cars of various classes. At your disposal as a cheap city cars and sports cars or four-wheel drive SUVs. For the convenience of customers with the car is also obtained map of the area.
What you should know, sitting behind the wheel in Australia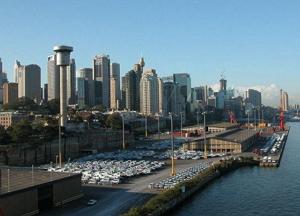 Australian roads — are a dream of any drivers. Although the left-hand traffic, — the ride on them is a pleasure. After all, locals 100% follow by the rules of the road. The reason is simple — fines are large, and if the offense was repeated, the offender may even be arrested.
Moreover, it is not necessary to hope that with the traffic police can be negotiated. For such attempts you simply enhance the fine in two or three times. If you stop (and may do so at any time, as the police «search» cars without indicating their place of «ambush», do not get out of the car. And if you decide to leave it, then keep your hands in plain sight. Despite the fact that the policemans are very polite, they have the right to open fire if anything they seem suspicious.
If you are fined, then you can pay it either in the bank or card. Cash is not accepted!
Do not try to hide from the patrol. Police cars are powerful enough, the communication system is working properly, so you will still catch up and produce a fine. Moreover weekend fines be doubled.
Decent penalty can be obtained if you hare traveled on toll roads. The payment system is similar to the payment mobile service provider. First, you need to become a subscriber of the road network. After that, you get a special device that attaches to the windshield. The account can be replenished through an ATM or at a gas station. As soon as you drive on the toll road, devices simply scan your data and the correct amount is withdrawn. So it can help avoid traffic jams. If payment is not, you will be photographed by the camera and then a receipt for the fine comes home. If the fare is 1.5 dollar reserves, the fine — about 77. And even if the car is to hire from the responsibility it will not save you.
If you go on a journey between the cities, you should stock up in advance not only the food and products, and cans of fuel, and spare wheels. After all, gas stations may be found very rarely.
Features car hire in Australia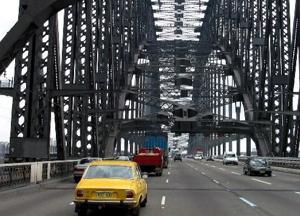 In Australia, there are several cars hire companies: Avis, Hertz, Letz, Red Back, Budget. However, the requirements for all similar in many ways.
Firstly, you must be at least 21 years. In some companies, the minimum age limit — 25 years
Secondly, your driving experience to be more than 2 years.
Third, you will need an international driver's license or a sample translation of the local driver's license, notarized.
If you decide to use our services, then you should have a credit card.
The minimum duration of the rent is, — 24 hours. If the appointed hour the car was unable to return, you will have to pay separately timed. This delay is more than one hours is charged as a full day.
The rent already includes insurance with the degree of responsibility of the driver. The latter depends on your age and the brand of car.
How to book a car in Australia
When booking a car through our website you receive a voucher, which pointed out the place «pick up», meeting time and print a list of required documents. This voucher must be printed out on a place to show it to rental companies.
Parking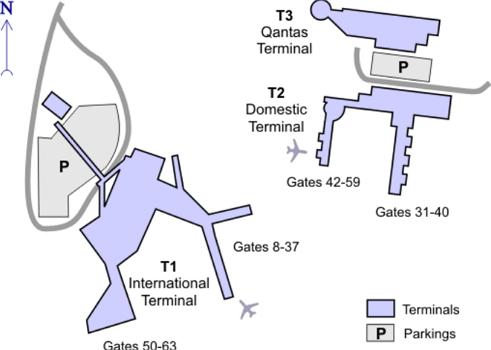 Pick up and Drop off stations:
Airports
Sydney Domestic Airport, (SYD)
Sydney International Airport, (SYD)
City
Sydney Blacktown
Sydney Botany
Sydney Downtown
Sydney East
Rent a car with BookingCar - profitable, convenient and easy!
In case of any problems with the car rental BookingCar solve them as quickly as possible.
On-line round-the-clock
Our 24/7 customer service is included in your rent +1 573 664 0288.
Enjoy your trip to Australia!
Like this? Share in social networks: