<! err get location-->
Bookingcar offers a wide range of options for renting a car in Austria
With us you can choose a car of any class that suits your needs perfectly.
Our prices are among the most favorable on the market
Check it yourself!
Professional support 24/7
Our professional call center will help you understand all the intricacies of renting a car. We guarantee full support for the entire rental period.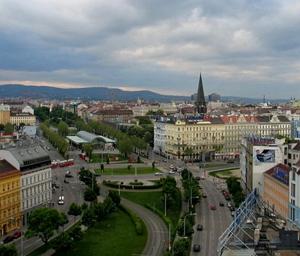 Austria — the country that can offer a lot of interesting places for travelers seeking to replenish their cultural experience and finding beauty in its various kinds. Vienna, Innsbruck, Salzburg have long been known as the center of musical and artistic heritage. There are in Austria and tempting offers for active recreation. From all over the world come here to ski and supporters of eco-tourism.
Rented a car, you can travel at your own path in those places that have long been seen in dreams, be it mountains or theaters, museums or alpine meadows. Rentals stations are available at all airports and major cities in Austria. Booking terms and conditions here are the same as in other European countries.
Toll roads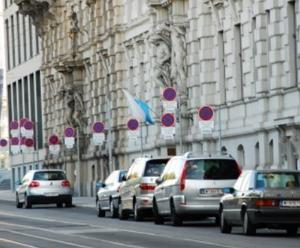 Highways and special section of road in Austria are paid. For the use of the toll is charged, the payment of which shows a vignette. Buy a vignette for 10 days, you can travel for 8,70 euros. But this would have in the case, if the trip takes place on a personal car or car to rent in another country. Then you will need to buy a vignette at a gas station at the border.
Austrian rental cars are already equipped with this element. For trailer to buy a second vignette is not required. Moving without a vignette is subject to penalty. If the vignette was bought, recommended to carefully study the instructions for its use, which is located on the back side. Improper placement may also result in a fine. Driving on toll roads in Austria without a valid vignette is prohibited.
To travel between the German border and the Hohenems A14 motorway vignette is required. Vignette is also a pass to enter the tunnel Pfändertunnels. Some tunnels in the country are available for travel for a fee: on the motorway A9 Pyhrn it tunnels Gleinalm (€ 8.50) and Bosruck (€ 5.00), on the motorway A10 Tauern tunnels Tauern (€ 5.50) and Katschberg (€ 5.50), on the autobahn A11 Karawanken tunnel Karawanken (€ 7.00).
Paid are several sections on the autobahn A13 Brenner:
Innsbruck - Zenzenhof or Brennerpaß — Brennersee (€ 1.00)
Innsbruck – Patsch/Europabrücke (€ 2.00)
Innsbruck — Stubaital (€ 3.00)
Matrei — Brennerpaß (€ 4.50).
You can pay just € 9.00 for the whole journey. One trip to the S16 Arlberg motorway will cost € 9.50 on the road 108 Felbertauerntunnel - € 10.00.
In Austria, there are tourist roads to enjoy the natural beauty, moving on mountain serpentine. This, for example, high-mountain road serpentine-Großglockner High Alpine Road with 36 turns, which offers views of unique beauty. Drive along it can be from May to October during the day in good weather. For directions will need to buy a ticket worth € 34.50 (valid for 1 day).
The high-mountain road from Austria to Italy Timmelsjoch High Alpine Road Timmelsjoch High Alpine Road is open from June to October. One-way ticket is worth € 14.00, round trip - € 18.00. Solely the tourist nature of the road is High Alpine Road Villach Alpine Road, the fare for which demand € 16.00. High Alpine Road Gerlos Alpine Road Krimml waterfalls to be paid in the amount of € 8.50.
A ticket for travel on the road Nockalm Road is € 17.00, you can travel from May to October. " Alpine road dream for lovers of "- Silvretta High Alpine Road will cost € 15.00. It is here that there are such well-known places like the mountain scenery Silvretta, lakes Vermunt and Silvretta. Meeting is open from June to October.
Map of toll roads in Austria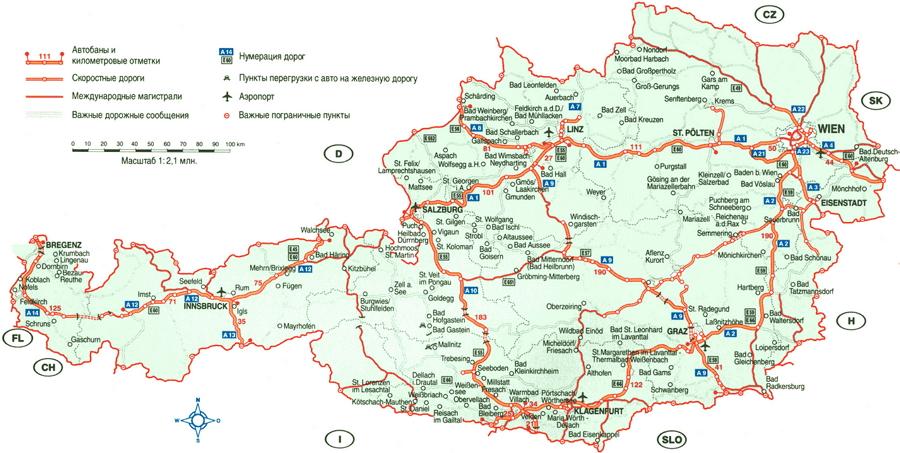 Parking Austria
Park your car on the street most Austrian cities it is possible for surcharge and for a limited time. For long parking it is recommended to use the underground parking (approximately € 25 per day) or a parking P+R (€ 3 per day). Areas marked with yellow lines forbid parking.

Traffic rules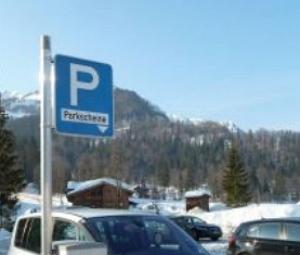 The standard speed limits in Austria:
in a city - 50 km/h,
outside of a city - 100 km/h,
on a motorway - 130 km/h.
The minimum speed limit on motorways is 60 km/h
The switching on of headlights is necessarily at night and in the daytime in conditions of poor visibility.Children under 12 years of age, growing up to 150 cm can only be transported in a special chair. If the growth of 150 cm, using seat belts. Fasten should also be all adult passengers in the car. Talk on the phone can only be through the hands-free. The car allowed to carry fuel cans of not more than 10 liters.
In the car have to have the following equipment:
warning triangle,
first aid kit,
reflective vest.
Fines
In the different federal lands of Austria for the same violation may be imposed a different penalty. At the site you will have to pay an amount less than that which seek through the courts. Police may accept payment of the fine and to write an official receipt.
For violation of rules of transportation of children - € 35.
For not fastening seat belts - € 35.
For a conversation on the phone - € 50.
For the movement on the edges - €7.
For running a red traffic signal - €36.
For dropping litter on the pavement - €7.
For the lack of vignettes - € 120.
For driving drunk, depending on the size of the excess rate of alcohol in the blood have to pay from several hundred to several thousand euros. The fine for exceeding the speed will vary depending on whether the violation was recorded by radar or police officer. Results got from speed cameras will be expensive. For example, when speeding up to 20 km/h the police will fine 21 euros, the radar will have to pay — 29-50; excess of 60 km/h and above are not penalized, the driver shall be withdrawn rights.
Tourists should remember that the use of anti-radar and the DVR is forbidden in Austria, when found in the car - a fine of up to 4,000 and 10,000 euros, respectively.
Emergency Numbers
The European emergency number – 112
Fire – 122
Police – 133
Ambulance – 144
Rescue service – 140
Rent a car with BookingCar - profitable, convenient and easy!
In case of any problems with the car rental BookingCar solve them as quickly as possible.
On-line round-the-clock
Our 24/7 customer service is included in your rent +1 573 664 0288.
Enjoy your trip to Austria!
Like this? Share in social networks: