<! err get location-->
Bookingcar offers a wide range of options for renting a car in France
With us you can choose a car of any class that suits your needs perfectly.
Our prices are among the most favorable on the market
Check it yourself!
Professional support 24/7
Our professional call center will help you understand all the intricacies of renting a car. We guarantee full support for the entire rental period.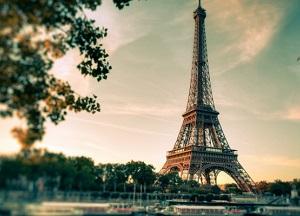 France is a country romantics, lovers and simply those who like history, which is reflected in the architectural ensemble in harmony with the natural beauty.
To view everything, even a month is not enough. And this despite the fact that, as a rule, is much shorter vacation.
Travel agencies will offer interesting routes, but not every traveler wants to be tied to a crowd of other tourists. No coincidence that many are choosing independent sightseeing. Given how much it will cost the corresponding journey, we have to look for more economical options.
Going after them is not necessary. Our company offers favorable conditions maksimlano car rental. And if you have a driver's license, it will help to the maximum and attractions to see and save on this.
Advantages of Booking
Of course, you can order a car already on the spot. However, we advise booking early to take advantage of the services. In this case, you will be able to order the desired car class and the order you want capacity, not to mention the assurance that at the right time in the right place will be available at all rental options. On our site you can make a reservation on-line by selecting the most favorable offer for you from a variety of options. Just use the form matching the vehicle, indicating the city and the place of receipt and the expected date of the lease.
Requirements for drivers
You can rent a car if you already have 18. However, payment for them will be different. It will affect not only the company's pricing policy and the class of the leased cars, but the age limit. For example, many organizations charge more with a driver who is not yet 24 years old. This information is available on the voucher.
There are in France a number of companies that adopt Russian law, if they are filled with Latin letters and issued at least a year ago. However, the percentage of such companies is very small, so you should still advance to get a driver's license of international standard. However, even if you have them, do not leave the house and Russian: the lease will need to show both documents.
If your child is under 10 years of age or below the growth of its 135 cm, it can only carry in the car seat. It can be ordered in the rental car, or in advance at registration of the lease on our site.
Features drivers
As a rule, you can rent a car for rent in one of the branches of the company in the same place the car pass. Issued cars with a full tank of fuel. Similarly, it should be returned. If you decide to go to travel to France and make a return in another city, then it will have to pay an additional already in place. Not all companies are willing to go for it. So carefully read the conditions.
Booking a car on our site, ask about the nuances of each rental offers: list of proposed machines read the tab "Rental conditions" for each option.
You can also call us at +44 203 808 4096 or request a call back — we will be happy to advise you and help you pick up the car on the terms that suit you.
Traffic Laws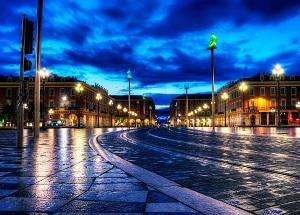 Movement in this country right hand. The driver, who is at the wheel, can only use a mobile phone using the «hands free».
Passengers in the rear seats are also required to be worn.
There are a number of road signs that are unique to France. For example, in the settlements permissible speed — no more than 50 km / h. In wet weather, when rain and fog on the roads outside the settlements are allowed to move at a speed not exceeding 80 km / h. And even on the highway under such conditions will have to lower the rate from 130 to 110 km / h.
Unfortunately, to avoid penalties does not always work. In this case, remember that the faster you pay the ticket, the better. So, if the offense was a minor, then, subject to payment within 15 days you may well save money, put at 180 euros, and, for example, only 45.
In accordance with French law forbids to leave the car in the same place for more than 24 hours. So it makes sense to use a parking machine. Card payment can be purchased at retail tobacconists with a red sign.
In some places restrictions on parking there. In this case, you can leave the car for free in the period from 19.00 to 9.00.
Parking
«Stationnement interdit'»
«No Parking»
Blue parking zones
Parking machines


A free ticket
(papillon)
Discount on parking
Road Signs
of movement

Road Signs
of movement

Road Signs
of movement

Toll roads — to quickly pass the desired section of the path. Magnificent paintings and resolution rate of up to 130 km / h make these paths very attractive. And on these roads there are gas stations where you can not only feed the "iron horse", but also to eat.
Toll roads in France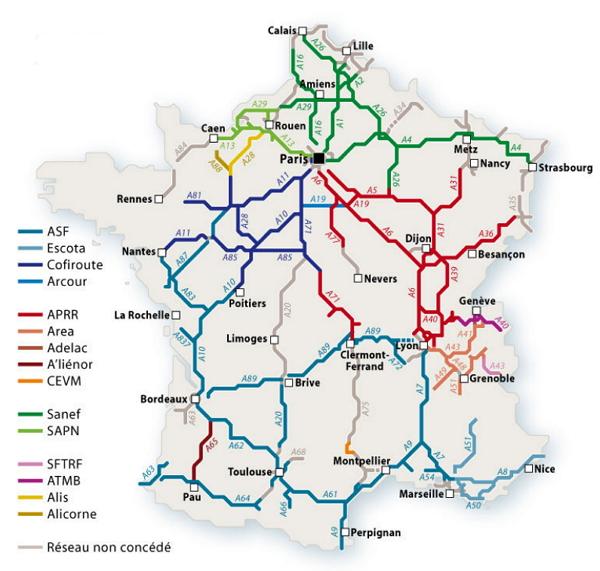 There are a number of tunnels and bridges, when driving which is also charged. You can pay by credit card or cash.
You should also know that many gas stations accept credit cards only chipovannye. If it does not, you'll have to take out cash. However, the fund does not operate around the clock, but only from 8 am to 8 pm.
Insurance for rent
As a rule, the rental price includes insurance against damages in an accident (CDW). And different insured damage, regardless of whether they blame the driver.
If you decide to insure the car against theft and other accidents, it will have to pay extra.
When the insured event occurred, it is necessary to call in the police and the insurance company. We wish that such incidents did not occur to you.
Rent a car with in France BookingCar — profitable, convenient and easy!
In case of any problems with the car rental BookingCar solve them as quickly as possible.
On-line round-the-clock.
Our 24/7 customer service is included in your rent +1 573 664 0288.
Enjoy your trip to France!
Like this? Share in social networks: