Best car rental prices in Yerevan
Mini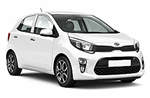 suitable for traveling in the company of 2-3 people
Econom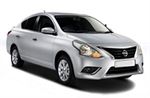 suitable for traveling in the company of 3-4 people
Standard
suitable for traveling in the company of 4-5 people
Luxury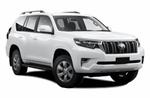 suitable for traveling in the huge company
Van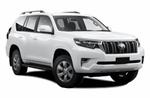 $
230.59
price for 3 days
Insurance against accidents

Third Party Liability Insurance

Insurance against theft
$
296.38
price for 3 days
Insurance against accidents

Third Party Liability Insurance

Insurance against theft
$
400.39
price for 3 days
Insurance against accidents

Third Party Liability Insurance

Insurance against theft
$
865.77
price for 3 days
Insurance against accidents

Third Party Liability Insurance

Insurance against theft
$
865.77
price for 3 days
Insurance against accidents

Third Party Liability Insurance

Insurance against theft
$
231.93
price for 3 days
Insurance against accidents

Third Party Liability Insurance

Insurance against theft
$
298.11
price for 3 days
Insurance against accidents

Third Party Liability Insurance

Insurance against theft
$
402.73
price for 3 days
Insurance against accidents

Third Party Liability Insurance

Insurance against theft
$
870.83
price for 3 days
Insurance against accidents

Third Party Liability Insurance

Insurance against theft
$
870.83
price for 3 days
Insurance against accidents

Third Party Liability Insurance

Insurance against theft
$
251.05
price for 3 days
Insurance against accidents

Third Party Liability Insurance

Insurance against theft
$
316.89
price for 3 days
Insurance against accidents

Third Party Liability Insurance

Insurance against theft
$
420.98
price for 3 days
Insurance against accidents

Third Party Liability Insurance

Insurance against theft
$
886.74
price for 3 days
Insurance against accidents

Third Party Liability Insurance

Insurance against theft
$
886.74
price for 3 days
Insurance against accidents

Third Party Liability Insurance

Insurance against theft
Explore Yerevan in a hire car
Going to , you should take care of everything in advance. After buying plane tickets and booking a hotel room, rent a car from Autorent. In order to effectively organize your time and not adapt to the circumstances, during the booking, select a convenient pick-up point offered by Autorent and check if your hotel has free parking.
Reviews
Last time everything went smoothly, this time there were continuous problems with the car. I do not want to change the distributor, I hope it was an accident.
Leksi Eddington

, July 11 2018
We had a late flight and when we got to the dispenser, it was dark. After inspecting the car, I noticed that it was not in very good condition. The smells inside were generally strange. His wife was unwell and did not want to aggravate her condition. I had to demand a clean car. The employees were worried, we got another car, but the unpleasant residue remained. Thoroughly check when you receive the machine.