Best car rental prices in Tbilisi, Marriott Hotel
Econom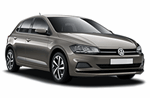 suitable for traveling in the company of 3-4 people
Standard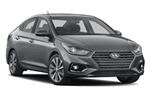 suitable for traveling in the company of 4-5 people
Luxury
suitable for traveling in the huge company
Van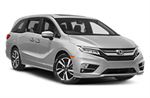 Jeep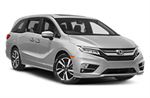 $
112.31
price for 3 days
Unlimited mileage

Insurance against accidents

Third Party Liability Insurance

Insurance against theft
Honda Fit

or similar

Econom
Select
$
141.73
price for 3 days
Unlimited mileage

Insurance against accidents

Third Party Liability Insurance

Insurance against theft
Toyota Prius

or similar

Standard
Select
$
285.40
price for 3 days
Unlimited mileage

Insurance against accidents

Third Party Liability Insurance

Insurance against theft
Mercedes-Benz Vito

or similar

Luxury
Select
$
285.40
price for 3 days
Unlimited mileage

Insurance against accidents

Third Party Liability Insurance

Insurance against theft
Mercedes-Benz Vito

or similar

Van
Select
$
285.40
price for 3 days
Unlimited mileage

Insurance against accidents

Third Party Liability Insurance

Insurance against theft
Mercedes-Benz Vito

or similar

Jeep
Select
$
163.99
price for 3 days
Insurance against accidents

Third Party Liability Insurance

Insurance against theft
Suzuki Vitara

or similar

Standard
Select
$
193.03
price for 3 days
Insurance against accidents

Third Party Liability Insurance

Insurance against theft
Toyota Camry

or similar

Luxury
Select
$
392.93
price for 3 days
Insurance against accidents

Third Party Liability Insurance

Insurance against theft
Mercedes-Benz Vito

or similar

Van
Select
$
392.93
price for 3 days
Insurance against accidents

Third Party Liability Insurance

Insurance against theft
Mercedes-Benz Vito

or similar

Jeep
Select

$
186.54
price for 3 days
Insurance against accidents

Third Party Liability Insurance

Insurance against theft
Volkswagen Polo

or similar

Econom
Select
$
199.55
price for 3 days
Insurance against accidents

Third Party Liability Insurance

Insurance against theft
Hyundai Solaris

or similar

Standard
Select
$
433.81
price for 3 days
Insurance against accidents

Third Party Liability Insurance

Insurance against theft
TOYOTA Prado 2019

or similar

Luxury
Select
$
294.99
price for 3 days
Insurance against accidents

Third Party Liability Insurance

Insurance against theft
Honda Odyssey

or similar

Van
Select
$
294.99
price for 3 days
Insurance against accidents

Third Party Liability Insurance

Insurance against theft
Honda Odyssey

or similar

Jeep
Select
Explore Tbilisi in a hire car
Open to the flow of tourists and always hospitable - that's all there is to Georgia. When planning your tour, rent a car in advance. One of the convenient functions is the ability to choose the office of the rental company. The fastest in service is Tbilisi Marriott Hotel. With Bookingcar-USA.com, you can plan your route, your leisure time and choose the right car for Tbilisi Marriott Hotel.
Other locations in Tbilisi:
Reviews
I rented a car in Tbilisi for 2 weeks. I traveled a lot because the trip was connected with work and leisure. The service I was provided by Bookingcar I am satisfied. Whatever direction you have in mind, everyone will be able to realize
Tanya Bartlett

, May 22 2019
Tbilisi seemed to me somehow dear and a bit fabulous. We spent a lot of time in this capital. Traveled literally all the attractions in the city and beyond. No wonder they rented a rental car through Bookingcar.
Patricia Molina

, January 05 2019