Best car rental prices in United Arab Emirates
Mini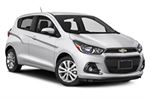 suitable for traveling in the company of 2-3 people
Econom
suitable for traveling in the company of 3-4 people
Standard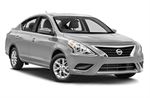 suitable for traveling in the company of 4-5 people
Luxury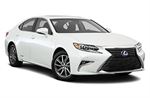 suitable for traveling in the huge company
Van
Explore United Arab Emirates in a hire car
United Arab Emirates obeys only those who tirelessly try to get to know her. To travel to major cities such as Abu Dhabi, Ajman, Jebel Ali, Dubai, Ras Al Khaimah and elsewhere, it is worth renting a car. Bookingcar-USA.com offers the lowest prices, a large fleet of vehicles and many rental car pick-up counters. United Arab Emirates does not like sparkling solutions. Plan your routes in advance and enjoy every day here.
Reviews
Took VW PASSAT 2.5. The machine arranged
Bleyk Gilmor

, August 28 2018
I love this resort, I visited it several times. At this time I wanted to see the neighborhood, and on top local restaurants to drive around. I rented a car, naturally. The consultant warned me about all possible expenses, even about the fact that there is usually a queue at the airport, so I'm not nervous. In general, it happened. Well, that in advance of all said
Ruslan Krasnov

, August 24 2018
With the distributor there are no problems. The second year in a row how the clock works. Prices are average
Vitaliy Nikolaevich

, March 22 2018
I chose a distributor according to the principle of budget proposals. Prices here were among the lowest. Booked WV JETTA. For 5 days of rental was quite an acceptable price. There are no remarks to the work of the staff. I liked very much that you can quickly contact a specialist. The delivery, however, was delayed, but for me it was not significant. The car was well prepared, there were no traces from customers.
Edik Kovalev

, February 02 2018
I took the car for rent for the first time through Bookingcar.su. I was advised by my friend, they say it's very simple to do everything myself. Service at first glance seemed not so simple. I sorted out the booking myself. They offered to contact the consultant, but it was not necessary. Terms of rent are clearly spelled out. Now I will only use this site, really convenient and a great time saving. Here you can read about the city you are going to go to
Leonid Arkadevich

, January 18 2018
Each stage of booking is well thought out. Everything is convenient
Both the city and the car liked. The propeller worked well
Ryzhkov Oleg

, April 09 2017
I booked a car for 3 weeks. There were doubts as to how the refund would go, whether fines would be raised. All the same, the term is long and it's not enough. But there was no way to do without a car. As a result, I can say that I did not have problems with this distributor. 3 days or 3 weeks - there is no difference. The car was satisfied, there were no breakages during the operation. The first days got used to the management, and then everything went like clockwork. The return was quick. He remained satisfied.
I booked VW JETTA from this distributor, I was not happy. The machine was not prepared, and the appearance left much to be desired. This time I took ALFA ROMEO GIULIETTA. Absolutely different impressions. The car did not cause any inconvenience, it was nice to drive. In general, time is not necessary. If we talk about the service, you generally like it. You can always contact specialists. The issue and return are carried out quite quickly.
Low prices and good service
Masha Zenkina

, February 06 2017