Best car rental prices in Croatia
Mini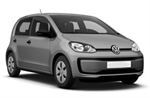 suitable for traveling in the company of 2-3 people
Econom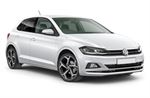 suitable for traveling in the company of 3-4 people
Standard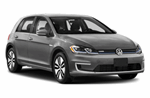 suitable for traveling in the company of 4-5 people
Luxury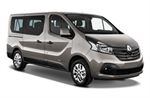 suitable for traveling in the huge company
Estate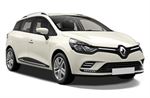 Explore Croatia in a hire car
Croatia is associated only with excursion routes? Rent a car and go on a trip to popular cities: Dubrovnik, Zagreb, Zadar, Pula, Split and elsewhere to learn more about the country. Bookingcar-USA.com specialists will help you to make a reservation as soon as possible and choose a rental car pick-up counter. Croatia can be remembered for a long time if you plan the route in advance and have time to see the spectacular places.
Reviews
The most convenient way to pick up a car at the airport
Usually I take the car in the hotel, this time it was more convenient at the airport. Of course, the procedure was delayed and in total I lost more than an hour. If it were not for an excellent prepared car, I would be completely disappointed with the rental company.
Larisa Ermakova

, May 29 2018
Armored on the machine, gave the same machine on the mechanic. To argue any more did not become, in city stopped for 3 days, it is not especially basic. But the execution of the contract is clearly limping
I got confused in the booking system, wrote to a consultant. Very quickly reacted and quickly helped to arrange everything. It is happy, like an elephant, a perfect car.
Tatyana Skok

, April 09 2018
For the third consecutive year, the distributor is pleased with the good service. Consultants well done. Always in touch, and if necessary, to any question will provide a competent answer. Renting a car is really nice. You can definitely be sure that if you order a particular car, it will be given out. In addition, it will be regularly and with a full tank. The last time the car got caught is not new, but if you do not understand it, you might think that she is strong for a couple of years.
It was literally three days to see the city and the delicious restaurants to drive around. In such cases I rent a car. I really like this distributor. Here you can book a car at a normal price, and consult with a specialist. Last time I was advised to take FORD FOCUS SW. Bad that the machine was not, but the price was too attractive. The delivery was delayed, but the return was formalized quickly. It is happy!
Vera Vera

, November 07 2017
A small selection of economy class cars on the machine
Booked MERCEDES - BENZ B-CLASS AUT. The price of space is simple. In a good way. Below is not found
Gleb Denisenko

, May 28 2017
Well, that entrusted the choice of the machine to the consultant. At a price it was not important, I just wanted that the car did not deliver problems on the journey. So that without breakdowns and the navigator worked irreproachably. Have advised to take mercedes-benz a class. If you compare the price and quality, then this is definitely super. For such money to get a good car and full support of specialists - just super. I am very satisfied with the work of the company.
Only thanks to GreenMotion
Dudnik Kseniya

, February 25 2017