Best car rental prices in Pula
Mini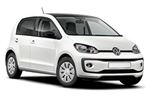 suitable for traveling in the company of 2-3 people
Econom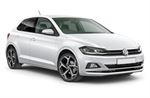 suitable for traveling in the company of 3-4 people
Standard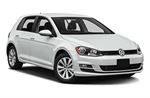 suitable for traveling in the company of 4-5 people
Luxury
suitable for traveling in the huge company
Estate
$
132.58
price for 3 days
Insurance against accidents

Third Party Liability Insurance

Insurance against theft
$
139.49
price for 3 days
Insurance against accidents

Third Party Liability Insurance

Insurance against theft
Volkswagen Polo

or similar

Econom
Select
$
149.16
price for 3 days
Insurance against accidents

Third Party Liability Insurance

Insurance against theft
Volkswagen Golf

or similar

Standard
Select
$
900.98
price for 3 days
Insurance against accidents

Third Party Liability Insurance

Insurance against theft
BMW 5 series Aut.

or similar

Luxury
Select
$
224.12
price for 3 days
Insurance against accidents

Third Party Liability Insurance

Insurance against theft
Ford Focus SW

or similar

Estate
Select
$
132.67
price for 3 days
Insurance against accidents

Third Party Liability Insurance

Insurance against theft
$
136.32
price for 3 days
Insurance against accidents

Third Party Liability Insurance

Insurance against theft
Suzuki Swift

or similar

Econom
Select
$
138.16
price for 3 days
Insurance against accidents

Third Party Liability Insurance

Insurance against theft
Opel Astra

or similar

Standard
Select
$
536.54
price for 3 days
Insurance against accidents

Third Party Liability Insurance

Insurance against theft
Mercedes-Benz C Class

or similar

Luxury
Select
$
188.22
price for 3 days
Insurance against accidents

Third Party Liability Insurance

Insurance against theft
Ford Focus STW

or similar

Estate
Select
$
183.67
price for 3 days
Insurance against accidents

Third Party Liability Insurance

Insurance against theft
$
208.25
price for 3 days
Insurance against accidents

Third Party Liability Insurance

Insurance against theft
Volkswagen Polo

or similar

Econom
Select
$
209.26
price for 3 days
Insurance against accidents

Third Party Liability Insurance

Insurance against theft
Volkswagen Golf

or similar

Standard
Select
$
282.67
price for 3 days
Insurance against accidents

Third Party Liability Insurance

Insurance against theft
Volkswagen Golf Station Wagon

or similar

Estate
Select
Explore Pula in a hire car
If you are an avid tourist, then you know for sure that a rental car is the best solution for any trip, including Pula. At your service will be several offices of rental companies: Airport, Downtown, Hotels Delivery and others, etc. Stocked up with information about parking rules and some exceptions to traffic rules? Then you are definitely ready for an unforgettable vacation in Pula.
Locations in Pula:
Rental companies in Pula:
Reviews
I started to get acquainted with the company from the cheapest cars, because I didn't understand how the whole system works and was worried that they would not deceive me and take advantage of my ignorance. The site has a lot of information, so I quickly adapted. Now I rent those cars that I like, I don't worry about the service.
Carl Davies

, February 21 2019
There is nothing to compare, but the service was pleasant.
Spirina Alena

, April 11 2018
I came across the site Bookingcar.su. Many positive reviews, I dared to try to hire a car. I figured out the system myself, left a request, with me, literally an hour later, an expert contacted us and we placed an order. I booked fiat punto for 6 days. During this time, no breakage, no knock. He listened very much and wanted to find faults. I skated with pleasure, next time I'll take something from the suite. It is interesting to compare how different the state of machines is.