Best car rental prices in Cyprus
Mini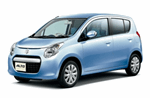 suitable for traveling in the company of 2-3 people
Econom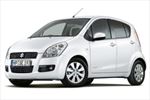 suitable for traveling in the company of 3-4 people
Standard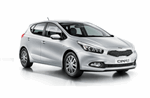 suitable for traveling in the company of 4-5 people
Luxury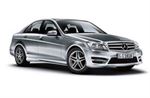 suitable for traveling in the huge company
Estate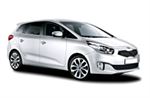 Explore Cyprus in a hire car
Cyprus opens up from the most unexpected sides for those who rent a car. When planning a trip, you should opt for one of the popular destinations: Larnaca, Limassol, Ayia Napa, Latchi, Nicosia and elsewhere. If you need help with booking, you should contact Bookingcar-USA.com, where they will tell you which of the pick-up counters is most convenient for picking up your car, so that Cyprus becomes a fun adventure, not a tiring vacation.
Reviews
Thank you so much for changing my reservation. The support service works just fine.
Boris Shatrov

, March 07 2020
We rented a car an hour before departure from Moscow. We put the rental time from 16.00, in Larnaka were about 14 and we got a call from the office (tracked by the flight number) and offered to take the car at once, with the rental time left with 16, which was a plus. It is also a huge plus that they meet at the airport and then also take back. A small surprise was with bail and insurance. There are 2 options, either it is blocked by 600 euro on the card, or 100 euros and the insurance is 10evro / day. Since the cost of rent was significantly lower than that of others, it did not bother us much. Issued a document indicating all the dents. Very patiently reacted to our thorough inspection of the machine))) On the last day we carried the flight and needed to extend the car until 22.00. Unfortunately, the office raved up to 20.00, but we went to a meeting and we left the car in the parking lot at the airport, which saved us a lot. At first we were a little afraid that we could be attributed some dents and scratches, but everything is fine. The deposit of 100 euro was returned to the card early in the morning without any problems and delays.
Agapova Svetlana

, June 18 2018
Everything went perfectly
Nikita Titov

, April 17 2018
I heard from friends that there are many beautiful places in the vicinity of the city. Planning a trip with his family, I wanted not only a beach holiday, but also a busy excursion program. We rented a car. The issue took a long time - the flow of tourists is huge. But the return was quick enough. Just fine, we had time to buy some gifts, and we'll have time to catch the flight. The machine as a whole was satisfied, the only thing is that the fuel consumption is high.
Georgiy Evgenevich

, April 03 2018
This time I`ve booked OPEL CASCADA CABRIO. Good car, good service.
Mia Jones

, September 29 2017
I remember a good service since my trips. In general, I appreciate not complete perfection in everything, but how urgent situations are solved. Anything happens on the road and I really like that this distributor is always in touch. At any time you will be assisted and will give advice on what to do. I'm not selective about cars, the main thing is for me to drive normally. I always remain satisfied with what I book.
Anastasiya Sergeevna Soboleva

, June 23 2017
Tolik Konovalov

, February 06 2017
Ride the MERCEDES ML 320. Everybody is happy