Best car rental prices in Larnaca
Mini
suitable for traveling in the company of 2-3 people
Econom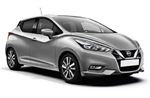 suitable for traveling in the company of 3-4 people
Standard
suitable for traveling in the company of 4-5 people
Luxury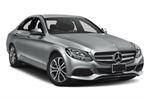 suitable for traveling in the huge company
Estate
$
127.64
price for 3 days
Insurance against accidents

Third Party Liability Insurance

Insurance against theft
KIA PICANTO

or similar

Mini
Select
$
128.94
price for 3 days
Insurance against accidents

Third Party Liability Insurance

Insurance against theft
Nissan Micra

or similar

Econom
Select
$
149.29
price for 3 days
Insurance against accidents

Third Party Liability Insurance

Insurance against theft
FORD FOCUS

or similar

Standard
Select
$
368.41
price for 3 days
Insurance against accidents

Third Party Liability Insurance

Insurance against theft
Mercedes-Benz C Class

or similar

Luxury
Select
$
212.29
price for 3 days
Insurance against accidents

Third Party Liability Insurance

Insurance against theft
Ford Focus Estate/Wagon

or similar

Estate
Select
$
209.99
price for 3 days
Insurance against accidents

Third Party Liability Insurance

Insurance against theft
Kia Picanto

or similar

Mini
Select
$
128.94
price for 3 days
Insurance against accidents

Third Party Liability Insurance

Insurance against theft
Nissan Micra

or similar

Econom
Select
$
180.52
price for 3 days
Insurance against accidents

Third Party Liability Insurance

Insurance against theft
Honda City

or similar

Standard
Select
$
368.41
price for 3 days
Insurance against accidents

Third Party Liability Insurance

Insurance against theft
Mercedes-Benz C Class

or similar

Luxury
Select
$
212.29
price for 3 days
Insurance against accidents

Third Party Liability Insurance

Insurance against theft
Ford Focus Estate/Wagon

or similar

Estate
Select
$
182.19
price for 3 days
Insurance against accidents

Third Party Liability Insurance

Insurance against theft
Hyundai i10

or similar

Mini
Select
$
197.83
price for 3 days
Insurance against accidents

Third Party Liability Insurance

Insurance against theft
Ford Fiesta

or similar

Econom
Select
$
207.86
price for 3 days
Insurance against accidents

Third Party Liability Insurance

Insurance against theft
Nissan Note

or similar

Standard
Select
$
600.15
price for 3 days
Insurance against accidents

Third Party Liability Insurance

Insurance against theft
Mercedes-Benz E Class

or similar

Luxury
Select
$
329.23
price for 3 days
Insurance against accidents

Third Party Liability Insurance

Insurance against theft
Ford C-Max

or similar

Estate
Select
Explore Larnaca in a hire car
If you dream of an unforgettable time in Larnaca, then rent a car in order to have time to see as many historical and cultural places as possible. The following rental stations are at your service: Airport, Hotel Delivery within city limits, Downtown, etc. In order not to get lost, check the location of Larnaca's top spots in advance.
Locations in Larnaca:
Rental companies in Larnaca:
Reviews
Rented for parents to protect against viruses on public transport. We are happy with everyone.
Halttunen Petri

, April 28 2021
Thank you so much for changing my reservation. The support service works just fine.
Boris Shatrov

, March 07 2020
We met in Right-wing Cars at Larnaka Airport, minutes before 5 arrived to the office, quickly served, gave the car, everything went smoothly!
Nikolov Diomid

, August 07 2018
Every time I want to apply for services to another distributor (after all for so many years and it would be advisable to try), but every time I still choose this. Probably like everyone I'm after a consistently good service and customer-oriented. With the help of consultants, I was able to make the reservation myself. One time they always helped, they told everything, but showed it. Now I manage myself. Who cares, the bail is returned quickly!
FORD FIESTA booked for 2 weeks. Long enough time and experienced how the return will pass. In fact - nothing terrible. I drove as accurately as possible, and when issuing all the failures were fixed.
Anastasiya

, October 16 2017
Both I and my husband are satisfied with the service.
Evgeniya Vadimovna

, March 20 2017