The best price offers
The best rent-a-car companies
Theft and road collisions insurance
Deductive insurance
Best car rental prices in Mexico
Explore Mexico in a hire car
If you see Mexico as a country with many stereotypes, by renting a car, destroy them all. You can book a car in one of the cities Guadalajara, Cancun, Mexico, San Jose del Cabo, Aguascalientes and elsewhere on Bookingcar-USA.com, here you can also choose a rental car pick-up counter. Mexico is diverse and gorgeous: get ready to fall in love with its landscapes.
Car rental is easy with BookingCar
wide variety of car rental options
Bookingcar offers a wide range of car rental options. With us you can choose a car of any class that best suits your needs.
Our prices are among the best on the market. See for yourself!
Professional support 24/7
Our professional call center will help you understand all the intricacies of car rental. We guarantee full support throughout the entire rental period.
---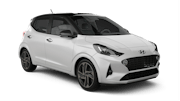 Reviews
Adamo Michela

2020 - 11 - 24
Rating BookingCar:
We handed over the car outside of working hours, the manager came to specially take it. Very nice.
Albrecht Gerhardt

2020 - 11 - 20
Rating BookingCar:
The trip took place. Everything is fine.
Tyler Roger

2020 - 11 - 20
Rating BookingCar:
Did not agree on additional services when booking. Then we realized that we needed Wi-Fi and a child seat. Issued at the rental point when the car was issued. We went to Fiat.
Sergey Arsentev

2018 - 06 - 04
Rating BookingCar:
Rating Europcar:
Bored Volkswagen Gol. Satisfied
Andrey Kulemin

2018 - 05 - 14
Rating BookingCar:
Rating Hertz:
Long chose the car, finding fault with every little thing. On the whole realized that it is important that the car was traveling normally. The proposed car from this distributor was pleased.
Rating BookingCar:
Rating SIXT:
Planning a trip for 2 weeks realized that without a car it would be very costly. Usually for business trips I take cars in Sixt, this time did not change the traditions. I chose FORD FUSION AUT. Technical characteristics were not particularly important, the car just went for a price, and it looked normal. He did not regret his choice. I drove smoothly, without noise. Everything worked perfectly, especially the air conditioner. The Navigator also came in handy. The procurer did not disappoint.
Rating BookingCar:
Rating Green Motion:
The Procaper liked
Evgeniy Vasilevich

2017 - 09 - 26
Rating BookingCar:
Rating SIXT:
Picked up the car at the airport. Not very convenient, big lines
Marina Panchenko

2017 - 04 - 20
Rating BookingCar:
Rating Thrifty:
Classy service and staff are well chosen