Best car rental prices in Chicago, Midway Airport
Econom
suitable for traveling in the company of 3-4 people
Standard
suitable for traveling in the company of 4-5 people
Luxury
suitable for traveling in the huge company
Van
Jeep
Explore Chicago in a hire car
Chicago Midway International Airport
IATA code: MDW
Location: 13 kilometers from the center of Chicago
Official site: www.flychicago.com
Information: +1 773 838-0587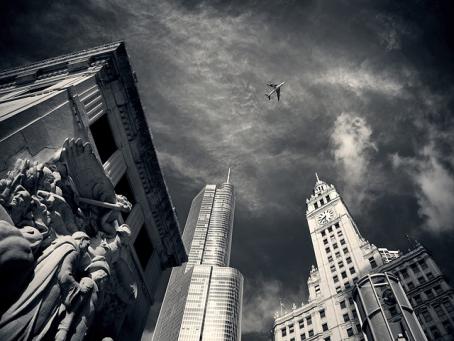 The opening of the Chicago Midway Airport took place in 1923. This old airport was the largest in the state of Illinois until the middle of the last century. Initially, it was created to carry airmail and was called Chicago Air Park, but by 1928 Midway had more than ten hangars and 4 runways operating at night. This airport bears its current name in honor of the Battle of Midway, which took place during the Second World War.
Midway is conveniently located, just ten kilometers from Chicago, while the city center can be reached in 15 minutes by car or 40 minutes by public transport. Thanks to this, the flow of passengers is growing from year to year and today it is more than 20 million passengers a year.
Restaurants and cafes, shops and free WiFi, ATM machines and car rental desks make your stay at this cozy Chicago airport comfortable. Car rental can be obtained from a local or international car rental company, in many of them at Midway Airport, and free shuttle buses run around the airport for convenience.
I would like to note that traveling by car opens up more opportunities for you in such an amazing country as the USA. The ancient cities of "one-story America", luxurious metropolitan areas and their fantastic skyscrapers, beaches and parks, all this becomes easily accessible when traveling by car.
Undoubtedly, tourists from all over the world are attracted by Chicago itself, a city with a special atmosphere, stylish architecture, a unique old city, saturated with the spirit of the Chicago mafia. In summer, jazz and blues festivals are held in Chicago, city beaches are open on the magnificent ocean coast.
We are confident that your trip will be rich and memorable when your starting point is Chicago Midway International Airport.
Other locations in Chicago:
Rental companies in Chicago, Midway Airport:
Reviews
Had a great time traveling. The only thing was that we rented additional services, a navigator and Wi-Fi, and then smart people suggested that we just need to upload the necessary maps to a tablet or phone and then we do not depend on the Internet. Let's try next time.
Dobrev Nikola

, November 24 2020
Even if there is some problematic situation, the company can agree on everything with the distributor. They are in touch and it is convenient. Because otherwise I would have to deal with all the issues myself.
At first, the rental conditions seemed loyal. Then I began to pay attention to how, for example, they quickly give out the car, not really going into what condition it is, but at the same time, on the return trip, they will double-check whether everything is in order. I understand that here it is more necessary to ask questions not of the company where I rent, but it still caught my eye.
While the level of service only pleases
Audrey Morris

, July 05 2020
After the accident, she called the police and contacted the company. There were a lot of breakdowns, so they took that car and gave another one in return. It's good that I paid for full insurance, all insurance costs were incurred. I didn't believe in all this, but it turned out to be a very necessary thing.
Jenna Hammond

, October 15 2019